Book Title:

Unmanned Aircraft Systems in the Cyber Domain

Subtitle: Protecting USA's Advanced Air Assets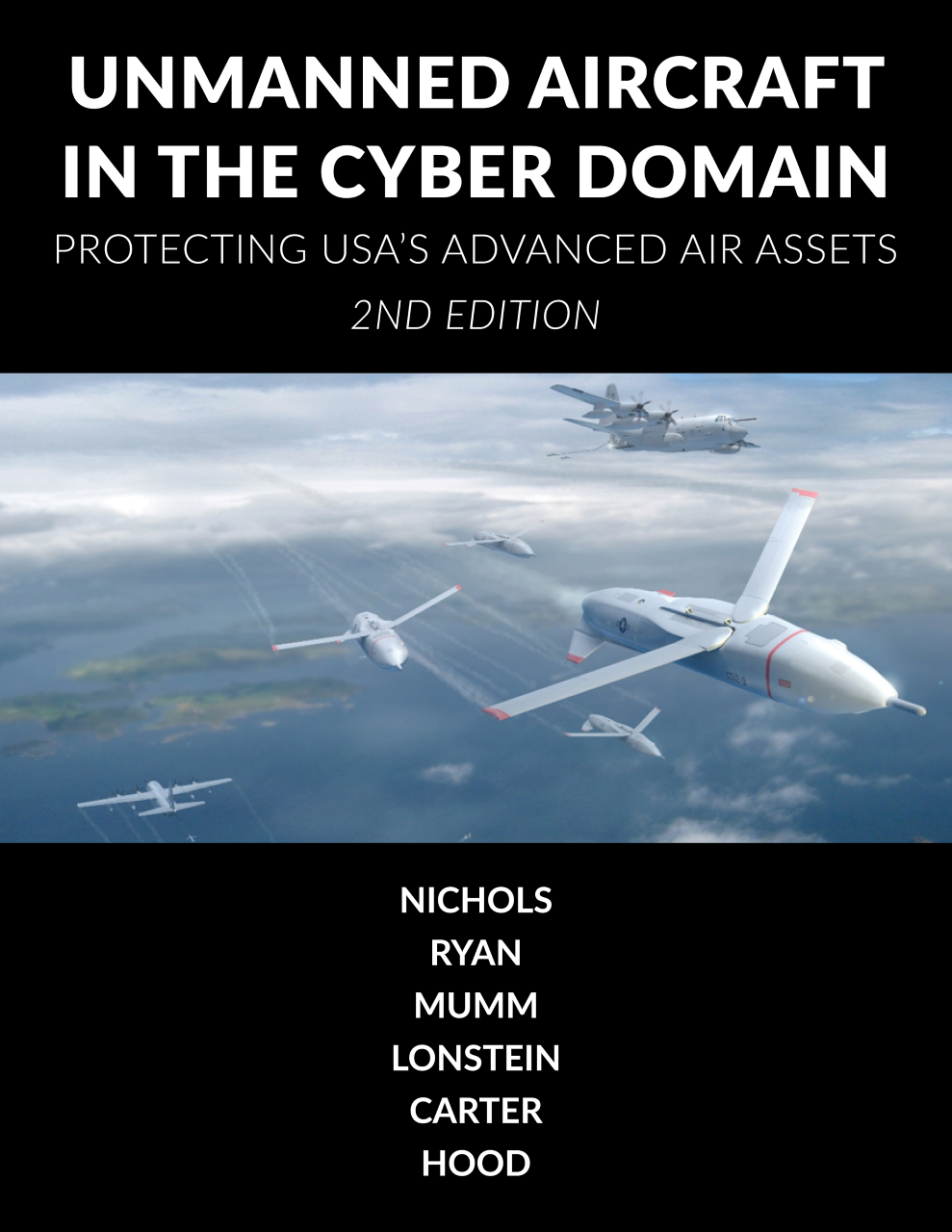 License:
Creative Commons Attribution NonCommercial ShareAlike
Book Information
Book Description
Unmanned Aircraft Systems are an integral part of the US national critical infrastructure. The authors have endeavored to bring a breadth and quality of information to the reader that is unparalleled in the unclassified sphere. This textbook will fully immerse and engage the reader / student in the cyber-security considerations of this rapidly emerging technology that we know as unmanned aircraft systems (UAS). The first edition topics covered National Airspace (NAS) policy issues, information security (INFOSEC), UAS vulnerabilities in key systems (Sense and Avoid / SCADA), navigation and collision avoidance systems, stealth design, intelligence, surveillance and reconnaissance (ISR) platforms; weapons systems security; electronic warfare considerations; data-links, jamming, operational vulnerabilities and still-emerging political scenarios that affect US military / commercial decisions.
This second edition discusses state-of-the-art technology issues facing US UAS designers. It focuses on counter unmanned aircraft systems (C-UAS) – especially research designed to mitigate and terminate threats by SWARMS. Topics include high-altitude platforms (HAPS) for wireless communications; C-UAS and large scale threats; acoustic countermeasures against SWARMS and building an Identify Friend or Foe (IFF) acoustic library; updates to the legal / regulatory landscape; UAS proliferation along the Chinese New Silk Road Sea / Land routes; and ethics in this new age of autonomous systems and artificial intelligence (AI).
License
Unmanned Aircraft Systems in the Cyber Domain Copyright © 2019 by R.K. Nichols, J.J.C.H. Ryan, H.C. Mumm, W.D. Lonstein, C. Carter, J.P. Hood is licensed under a Creative Commons Attribution-NonCommercial-ShareAlike 4.0 International License, except where otherwise noted.
Subject
Aerospace and aviation technology