13

Lou Ann McKinnon Dunn Activity Center

By Sue Ann Wright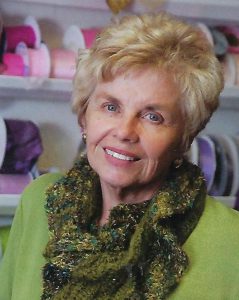 The Lou Ann McKinnon Dunn Activities Center is a propitious melding of Lou Ann's Kansas State University education degree and her illustrious, creative career with her business, Artful Parties and Events.
A wide variety of students utilize the classroom of the Lou Ann McKinnon Dunn Activities Center, from elementary to college and beyond. Visiting school groups create their own art based on what they have seen and experienced in the museum's galleries. K-State students are able to access a wide variety of professional art supplies otherwise not easily accessible to them. Homeschooling parents and teachers may borrow a variety of resources housed in the center.
Lou Ann's association with the Marianna Kistler Beach Museum of Art started as a member of the initial building committee, when the museum was "a twinkle in Ruth Ann Wefald's eye." For the opening event she designed the invitation — which was selected by Special Event Magazine for a prestigious award. In addition to providing her services in planning beautiful and unique events for the museum, she was an early member of the Board of Visitors.
Lou Ann McKinnon Dunn and her husband, Tom, grew up in Manhattan. They maintain ties to Manhattan and K-State in addition to their home in Salina, where she has served on the Arts and Humanities board. Many recognize her creative flair to events at the Beach Museum of Art and beyond, making the Lou Ann McKinnon Dunn Activities Center a fitting contribution.